Patient Reviews in Newark, NJ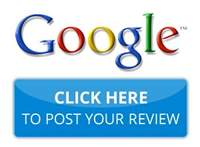 Dr. Pereira is very accommodating, he explains very thoroughly what is happening. He not only treats the symptoms but also helps the patient understand the importance of maintaining a healthy lifestyle.
The staff is friendly and welcoming. They want to get to know you as an individual, not just a patient. They make you feel comfortable and relaxed engaging you in conversation and taking an interest in your everyday life.
I highly recommend Pereira Chiropractic.
- Diana Araujo
---
Excelente profissional. Sou bodybuilder e o Dr. Pereira ajudou-me muito a compreender do que necessito para melhorar meu desempenho e minha saude em geral. Sua equipe mostra competencia e genuino interesse pelos pacientes.
I have great respect for Vida Chiropractic's work. Thank you!
- Jorge Goncalves
---
At Vida Chiropractic they are very nice and they love to be friendly. I always bring my baby sister and the receptionists love to play around with her so she doesn't disturb my therapy session. At Vida Chiropractic the workers are bilingual or even trilingual (which helps a lot). I recommend this office for anyone that needs them.
- Stephanie Costa
---
Great atmosphere! Very clean and professional. The staff is wonderful to work with and Dr. Pereira is the best in Newark. See it for yourself!
- Raffaele Lauretta
---
I'm very happy with them they're the best My back is so good now I have no pain I recommend 5 stars
- sandro c
---
Dr Pereira loves what he does and he is one of the rare people who take what they love and does it for a living. Adjusts me and my family.
ALEXANDER WECHSLER
---
Great and friendly Staff!!! Doctors listen to each and every concern and provide great treatment.
- Paul Teixeira
---
It's a pleasure to be treated by Dr. Pereira and his staff. They helped me to recover well with my back pain and I feel stronger. Thanks so much
- Alex Hernandez
---
I'm very happy with the staff of Pereira Chiropratic as well I recommend this office.
-julio almeida
---
I highly recommend the services of Vida Chiropractic. The staff of Dr Paul Pereira is very professional and warm to thier customers.
I have been a patient for over 8 years with neck and lower back pains .... after attending the offices of Vida chiropractor i feel rejuvenated and able to live my life pain free. Thank you Vida Chiropractor for all you do
- Michael Cabrera
---
After being involved in a major motor vehicle accident 10 years ago, Dr Pereira has made my quality of life more enjoyable. I strongly recommend Vida Chiropractic. His office is well staffed and ready and willing to accommodate your needs.
- Jesus Paz
---
Very Good Doctor , always ready to answer my many questions, when he adjust me he is gentle , I have try many chiropractors and some are rough , not Dr. Paul. The finance are straight forward and I never had bad surprise . I referred him my colleague and friends and all are happy . Thank you Dr. Paul
- Mauro Spini
---
Dr. Pereira is outstanding chiropractor. I have recommended him to family and friends. highly professional, honest, trustworthy and I feel great.
- David Porcaro
---
Dr. Paul is a caring, skilled chiropractor. I am very impressed and happy
- Meg and Rich Pickering
---
Profissionalismo excelente,muito agradecida pela boa qualidade em totalidade ,seja pessoal como em tratamentos. Muito Satisfeita Recomendo!Obrigado!
- Adriana Viana Brito Martins
---
Proficionais dedicados e muito competentes!!!!
- Ronaldo Castanha