Patient Reviews in Newark, NJ
Vida Chiropractic

5

/

5

Average
with

61

ratings.

61

reviews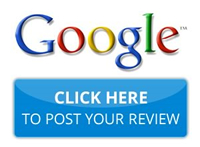 I started coming here about 6 months ago for back pains and ever since I first started my readjustments I have gotten significantly better each passing week. I went from not being able to bend my back to pick anything up, to having full mobility and feeling 20 years younger. I would greatly recommend this doctor to anyone else who needs help getting back to their old selves again
-Martha S.
---
I have known Dr. Marishel Morales for more than 20 years and the care she gives to her patients is simply marvelous. Her chiropractic treatments have not only proven effective but precise and gentle. These values and the fact that she really cares for her patients are very rare these days in the heath industry. Highly recommended.
-thetorres0
---
Filipa pinheiro helped me so much and i feel much better will definitely be a return customer
-Pedro O.
---
Great and professional atmosphere. I came out feeling much better than when I came in. The girls were really nice and polite especially Filipa Pinheiro she made my visit that much better. She was sweet and was very patient with me. I will definitely be returning soon
- Eric M.
---
They work like team , and the girls of the front desk always smiling I really recommend
-KCosta Painting
---
Excellent Service!!!
- David M.
---
The staff at Vida Chiropractic are very professional couldn't ask for a better staff. My mother goes there every week and she loves Sarah is amazing always smiling very polite.
- Valeria D.
---
At the end of each treatment with Dr. Marishel Morales I feel like a new person. I have a hip disorder and consequently my left leg is slightly shorter. Dr. Morales zeros in and works on my spine and other joints. As the treatment progresses I begin to notice that my neck, shoulders, and hips feel more open and relaxed. When I get off the table and start walking my posture is better, my stride is more confident and I even feel taller. Dr. Morales is a very gifted chiropractor practitioner.
- Jamie M.
---
the ladies in the front are very polite, and make me feel welcomed. The two doctors are always there to help you out! Best chiropractor in the Ironbound region. Highly recommended! 100%
- Jamil Q.J.
---
Great staff; they are very respectful and the doctor is amazing! I recommend this place to anyone with any pain
-galsa1
---
Amazing doctor, very caring and, Ladies are great, show a lot of respect and attention
- David B.
---
I enjoyed my visit with Dr. Pereira! He works very well with patients and does his best to help your situation. The staff there is also very friendly, I highly recommend this place for anyone in need of it.
- Miguel S.
---
The doctors are amazing and the secretaries as well, they show a lot of interest towards the customers.
- Miguel C.
---
I Love This Place and Their Amazing Staff ! Especially Sarah Who Is Very Patient With Me And Kind & I Definetly Recommed This Place!!! Keep Up The Good Work.
-Jackie A.
---
I was referred through one of my coaches and decided to stop by in person to get further information regarding as to what service I should be inquiring about and quite honestly check out the place. Brianna was so nice and so SUPER informative! Highly recommend!
- Marlene A.
---
It has been a pleasure working with Dr Pereira and his staff. Dr Pereira is a really good guy. Their quality of service and integrity are unmatched.
-Ed K.
---
Loved the place . Very good and professional. Recommended
-Renata P.
---
I have been going there for a few weeks, the staff is very warm and welcoming. The Doctors are great I have never had a bad visit.
- Justneedbeat VEVO
---
The staff at Vida Chiropractic are very professional couldn't ask for a better staff!!!!
-Nicholas D.
---
Vida Chiropractic is an amazing facilty! Drs are knowledgeable, friendly and attentive. The staff is equally impressive. They greet all customers by name and with a smile and they make the treatment process a easy and pleasant. I enjoy going there and would highly recommend their establishment for your chiropractic needs.
-S M
---
Professional, friendly staff. I had a auto accident , received excellent care and also worked around my schedule. I recommend vida Chiropractic.
- Eddie P.
---
the best attention, cordiality and professionalism. I recommend them
- XaVo A.
---
They've been very helpful. They gave me no problems, listened to my issues and concerns. They also worked around my schedule which is very convenient. Super nice people and would definitely come back here if I have any other issues in the future and will recommend them to other people.
-Alex G.
---
Talk about amazing service, everyone at Vida Chiropractic is very friendly. The service they provide their patients are top notch and I couldn't ask for a better chiropractor to help me relieve my back pain. I want to thank Dr. Pereira and his team for the treatments I received. I would definitely recommend Vida Chiropractic to anyone who has any pains. Thank you again!
- Wilson L.
---
Excellent services, they do a great job I would recommend to family and friends!
- Manuel N.
---
The atmosphere is pleasant and very professional. I highly recommend Vida Chiropractice to all people with any type of pain that's in need of relief.
- Mitchell F.
---
That staff is amazing!! They always have a smile and make you feel comfortable! The moment I walked in I know I was in good hands!!
- Michael S.
---
Let me just start by saying that I have suffer from back problems for over a decade now. This time around it wasn't my usual back pain, I injured myself by jumping full force into a 3ft deep pool while under the influence of alcohol. I had excruciating pain, I couldn't walk, stand or sit. I was in need of intense care and treatment. However, this Doctors office wasn't in my insurance Network so I paid cash only because I felt comfortable with Dr. Pereira professional advice and treatment plan. Dr. Diana is also an excellent doctor, she's been treating me for therapy every day I come in. I must say I've been to two different Chiropractors for PT in the past and they have all been good but not as GREAT. Im so satisfy with my results thus far and feeling stronger every day I come. At Vida Chiropractor not only did I find great PT but a warm welcoming crew. The front desk girls are extremely friendly and professional. Receptionist Diana has been so neat and organized with all the documents and letters to provide my employer with and insurance. Janete is super sweet, she's the young lady who sets me up every-time I come in for decompression treatment. Filipa is another young lady at the office who has the brightest personality and she's just as wonderful with patients as everyone else in the office. I'm super happy and extremely satisfy. FYI, I was walking after a good week of PT and by the 3rd week I was almost jogging. Thumbs up to this Team and the office Saraii :):):):):)
- Saraii G.
---
Very good Express everybody here they're very professional including the doctors I'm very satisfied for the job they perform everybody should come here and try.
-Helio R,
---
Really enjoy coming to this chiropractor. The doctors are excellent and are extremely patient with me. Definitely recommend.
- Alexandra J.
---
Great service & professionalism. I look forward to every appointment & will refer all my networking staff members to come here.
-RAHMIER A.
---
I highly recommend the services of Vida Chiropractic. The staff of Dr Paul Pereira is very professional and warm to thier customers. I have been a patient for over 8 years with neck and lower back pains .... after attending the offices of Vida chiropractor i feel rejuvenated and able to live my life pain free. Thank you Vida Chiropractor for all you do
- Michael C.
---
Dr. Morales is very caring and professional. She treated me and my husband. We had a good experience and would recommend her to anyone.
- Liliana I.
---
Dr. Marishell Morales is a wonderful chiropractor! I have had several of her treatments and always feel enormously better afterwards. My body feels lighter and taller and freer. She has a very special gift and I would highly recommend her to anyone.
-Andra S.
---
I went here in February after hurting my back. I walked in and was seen right away. I was seen for three months and I feel so much better! The doctors and the receptionists are very friendly and helpful. Great experience!
- Cristina F.
---
Dr. Paulo Pereira is a truly dedicated, brilliant, professional and experienced chiropractor and is committed to the goals of reducing subluxations and patient wellness. I have personally known him for over 14 years. Both he and his staff have been well-trained and offer the best quality chiropractic care to all his patients. If you suffer from headaches, neck pain, back pain, leg pain, or have been injured in an auto accident, I highly recommend you contact Dr. Paulo Pereira to relieve your health problem.
- Peter F.
---
Very good, I liked it and recommend it.
- Adrielle D.
---
A great doctor with a great job! I advise to all people this clinic and this work that is incredible from the reception to the professionalism!
- Kamilly R.
---
Dr. Paulo Pereira is a great chiropractor. Have visited him for two separate treatments! Will visit each time!
- Rosa D.
---
I feel so much better with my lower back this doctor is very good and his co-workers still wonderful
- Helio R.
---
I first went to VC back in 2012, and came back because I loved It so much. The staff and doctors are friendly, professional and accommodating. The facility is clean. Treatments really work. Highly recommend.
- ASHLEY E.
---
Dr. Pereira is outstanding chiropractor. I have recommended him to family and friends. highly professional, honest, trustworthy and I feel great.
- David P.
---
I Had Extreme lower back pains and knee , walked in hunched over. All better now thanks to Vida Chiropractic! Great people and excellent services. I recommend this place.
- Eddie P.
---
I needed a place that could help me with my posture and back pain. I already went to 4 other places and did not like the lack of attention to detail. I was not planning on going anywhere else and resort to pain meds.. I was eating near by Dr. Vida's office and tried my luck.. I won! I have been here 5 weeks plus and am already going to the gym. I feel less pain anf thr attention to detail is what i love and respect. I don't know if they are related but they seem like one huge family. Plus they actually work together. Very caring and professional.
-Omar C.
---
Very kind and professional service. I came in with "L5" lower back pain and in two weeks am feeling better than I have in months. I always get asked about my progress by the doctors and staff and they concentrate on getting rid of my discomfort with calculated therapy. I like it a lot.
-Josh A.
---
Dr. Pereira is very accommodating, he explains very thoroughly what is happening. He not only treats the symptoms but also helps the patient understand the importance of maintaining a healthy lifestyle.
The staff is friendly and welcoming. They want to get to know you as an individual, not just a patient. They make you feel comfortable and relaxed engaging you in conversation and taking an interest in your everyday life.
I highly recommend Pereira Chiropractic.
- Diana Araujo
---
Excelente profissional. Sou bodybuilder e o Dr. Pereira ajudou-me muito a compreender do que necessito para melhorar meu desempenho e minha saude em geral. Sua equipe mostra competencia e genuino interesse pelos pacientes.
I have great respect for Vida Chiropractic's work. Thank you!
- Jorge Goncalves
---
At Vida Chiropractic they are very nice and they love to be friendly. I always bring my baby sister and the receptionists love to play around with her so she doesn't disturb my therapy session. At Vida Chiropractic the workers are bilingual or even trilingual (which helps a lot). I recommend this office for anyone that needs them.
- Stephanie Costa
---
Great atmosphere! Very clean and professional. The staff is wonderful to work with and Dr. Pereira is the best in Newark. See it for yourself!
- Raffaele Lauretta
---
I'm very happy with them they're the best My back is so good now I have no pain I recommend 5 stars
- sandro c
---
Dr Pereira loves what he does and he is one of the rare people who take what they love and does it for a living. Adjusts me and my family.
ALEXANDER WECHSLER
---
Great and friendly Staff!!! Doctors listen to each and every concern and provide great treatment.
- Paul Teixeira
---
It's a pleasure to be treated by Dr. Pereira and his staff. They helped me to recover well with my back pain and I feel stronger. Thanks so much
- Alex Hernandez
---
I'm very happy with the staff of Pereira Chiropratic as well I recommend this office.
-julio almeida
---
I highly recommend the services of Vida Chiropractic. The staff of Dr Paul Pereira is very professional and warm to thier customers.
I have been a patient for over 8 years with neck and lower back pains .... after attending the offices of Vida chiropractor i feel rejuvenated and able to live my life pain free. Thank you Vida Chiropractor for all you do
- Michael Cabrera
---
After being involved in a major motor vehicle accident 10 years ago, Dr Pereira has made my quality of life more enjoyable. I strongly recommend Vida Chiropractic. His office is well staffed and ready and willing to accommodate your needs.
- Jesus Paz
---
Very Good Doctor , always ready to answer my many questions, when he adjust me he is gentle , I have try many chiropractors and some are rough , not Dr. Paul. The finance are straight forward and I never had bad surprise . I referred him my colleague and friends and all are happy . Thank you Dr. Paul
- Mauro Spini
---
Dr. Pereira is outstanding chiropractor. I have recommended him to family and friends. highly professional, honest, trustworthy and I feel great.
- David Porcaro
---
Dr. Paul is a caring, skilled chiropractor. I am very impressed and happy
- Meg and Rich Pickering
---
Profissionalismo excelente,muito agradecida pela boa qualidade em totalidade ,seja pessoal como em tratamentos. Muito Satisfeita Recomendo!Obrigado!
- Adriana Viana Brito Martins
---
Proficionais dedicados e muito competentes!!!!
- Ronaldo Castanha